Good night, good night is relative for me. A good night start with both kids going to bed EASLY.. Looks like sleeping is the thing right now. I just love it when my kids sleep, with the busy week we had it is even nicer. I just love looking at them, the last thing I do each night before I go to bed is have a look at them and just take in there peaceful looks
(as long as I am not putting a flash in there faces).
Just if they would always fall asleep so nicely and stay in there beds all night. Ms Mar sleeps through most or allot of the time. Mr Mar sleeps till about 5 in the morning, the other day he even sleeped till 630. He dose go back to sleep and dose not get up till around 7. So I don't mind.
Well scroll down and have a look at my the SOOC picture of my little sleeping dude.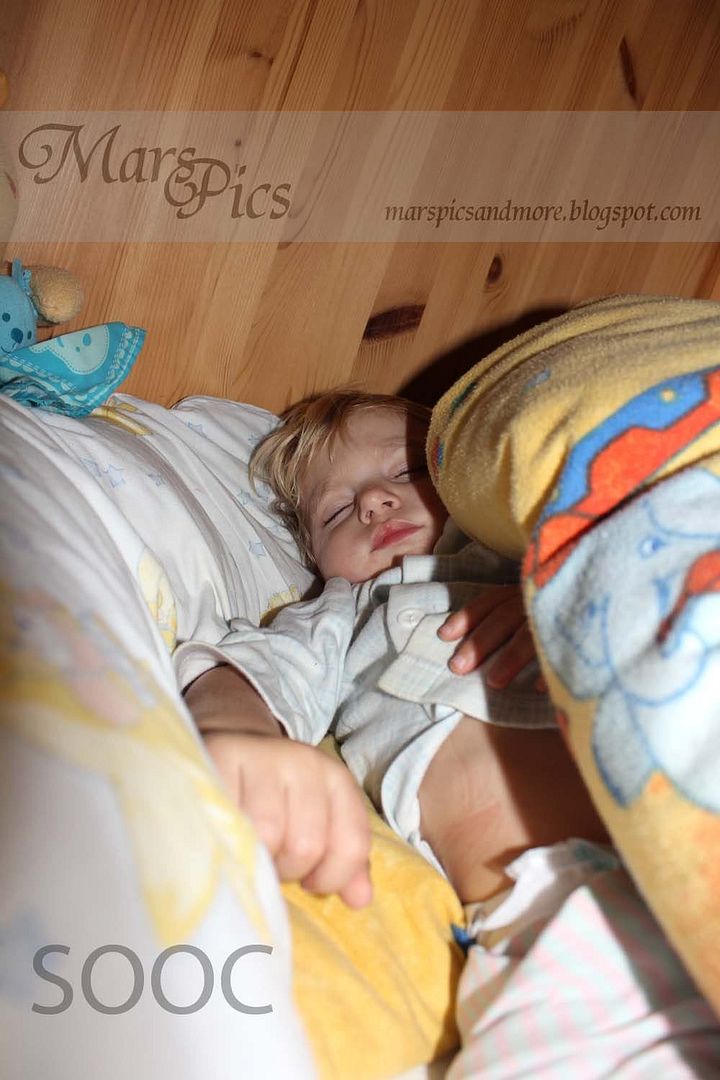 To see other SOOC pictures head on over to
Forever n Ever n Always Photography