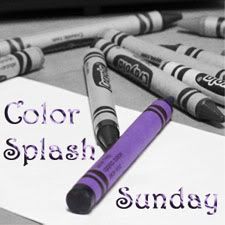 HAPPY HALLOWEEN TO ALL OF YOU.

Since Halloween isn't really something that happens around here I went out to take photos of Autumn. While playing with the kids in the leaves I had the idea of making a huge pile and sleeting one leave to select. This is what I come up with.


So head over to Amy's blog
Artistically Amy
for more color splash photos.