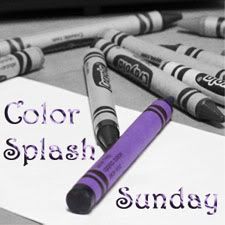 When we Arrived in New Zealand we went to Old McDonald's farm, its grate for the kids. They can feed the animals, do pony rides and so on. This peacock decided to do a whole show for us (well actually his lady friends on the hill behind us) It got so close to me that when it tured it actually hit me with its feathers.

I am hoping to get back to Posting next week, we fly back home on the 20th at midnight. So then I'll have time to do my pics again.
So head over to Amy's blog
Artistically Amy
for more color splash photos.