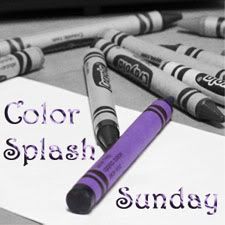 I had accualy edited this photo a long time ago, just because I wanted to. I guess taking a photo of a building at night and then color splashing isn't too hard. But I do like the way it turned out, The efil tower looks like it is realy glowing this way.
So head over to Amy's blog
Artistically Amy
for more color splash photos.