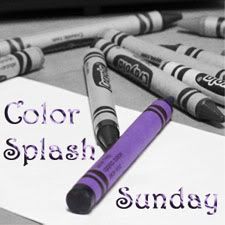 We have had a bussy week this week. Just a quite note, since I do not have time and I spend alot of time crorrecting my spelling, and it still isn't all correct.

These were the first shoes of both kids,Mr Mar Jr got Nike and Ms Mar got Addidas. Now they hang in the car, one of each in the back and the other 2 in the front.
So head over to Amy's blog
Artistically Amy
for more color splash photos.