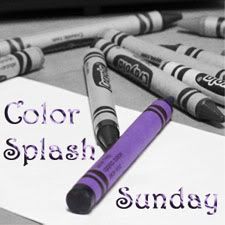 This weeks theme is reflections, I had all these ideas from trying to get the sky reflecting in a water drop to the kitchen reflecting in a bowl. All didn't turn out looking too grate. I am sure the kitchen in a bowl would look good, but it would need allot more time then I had to spend on that. So While walking around be for a DR appointment I thought this was so cute. Mr Mar JR walking along side a window. I actually like the way it turned out.
So head over to Amy's blog
Artistically Amy
for more color splash photos.