I know I haven't been blogging much, But I have been baking a bit. This week on Sweetopia (a blog for baking) there was Guest Post from Amanda of i am baker. I love the look of this cake. I decided to make this cake when we went to my grandmothers the other week, I always take a cake or something with me to shear. It is actually easer that I bake and bring it with me, then let her get something, she is less stressed then and I get time to experiment with something. Though I spent AGES googling how much butter I need for the recipes, Defiantly makes it hard that one cup isn't a cup or a tablespoon isn't a tablespoon. Grams or Ounces would be a hell of allot easer. But From what I used it worked.
The recopies I used can be found:
Red Velvet cake - Though next time I will lessen or even omit the baking soda, it is just a bit too much for my taste. Since most of the baking I do I do not use any baking soda or baking power. Just lots of mixing and it dose the trick, I'll defiantly give this cake anther try and work out how to do it with out the baking soda. I would love it to have a bit more flavour too. So getting rid of the baking soda would help a bit and adding in a bit more orange/lemon/vanilla flavour.
Butter Crème Icing – Though I have not found a recipe that I LOVE yet.
White cake – Though I made it in 2 batches, since I don't have 2 of the same sized pans.
Here is what it looked like when I was done.
Side/top, I made the lines on the side with some patchwork cutters and placed the sugar pearls on each cross pattern.
Top, Butter icing swirls with some, and some Red Velvet cake crumbled on top.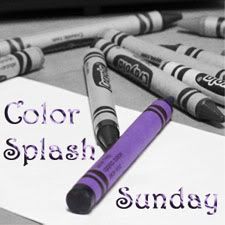 And the CENTER, OK, it didn't turn out like a heart, but like lips. Didn't see that one coming, I am also entering this photo into colour splash Sunday. My photo was chosen as a favourite last week. This one.
Also cheek back later today to see how you can get extra entrees into my giveaway…