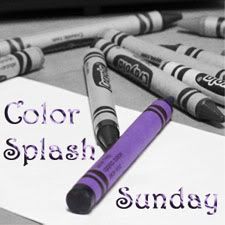 I found both theas 2 photos that worked with pink, I think they are both cute as. Isolating the color pink was aLOT easer with the second picuter So i think it has a better effect on it. And I don't have time to redo the pic, since it is Miss Mars 4th birthday this weekend and I have been bussy making a pincess/babie cake for her party tommorw, Mr Mar SR and I were up to 3:30am last night finnish it off, and befor that I had made a Buqet of flowercupcakes with butterflys and feries for her kindy Party. I will be putting up some post for them too, but next week.
The first one is of Miss Mar this winter or better said end of winter at the playground.
The second one is of Miss Mar 2 summers ago where Mr Mar used to work eating some strawberreie icecream, the pink tough fits nicly with the pink icecream.