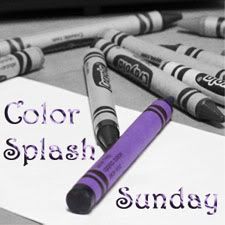 This week at Color splash Sunday we are doing something a bit different, we are focusing on flowers. Miss Mar had her family birthday party this weekend, and one of her presents were wrapped in daisy wrapping paper, and instead of using a real flower I took this one. She had so much fun at all her 3 birthday parties, One at kindy one at Oma's and anther one at Omas, like she tells everyone. The first one at Oma's was the kids birthday party cos they have a nice garden so it was the best place to do her party.
Any ways here is my photo...
Finally got to editing it, though its Monday night...